Interns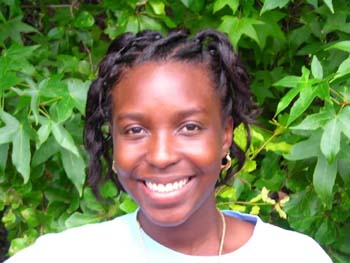 Ajoke Agboola is a rising junior environmental science major, pursuing an agricultural and natural resource ethics and policy minor at the University of Florida. She is twenty years old and is the oldest of three daughters of Nigerian parents. She hails from Tallahassee, Florida. She became interested in environmental issues in middle school and desires to be an environmental lawyer. Her interest in policy naturally led her to want to gain a better understanding of the science behind various environmental woes and solutions, especially those that concern energy, waste, and water.
Cherona Levy is a junior at the University of Florida majoring in Environmental Engineering. Her hometown is Miramar, Florida. Cherona became very involved in the environmental based extracurricular programs at her high school, including the Summer Science Research Program which allowed students to collect daily water, soil, plankton, and aquatic data from Pond Apple Slough for the Broward County Environmental Department. Cherona has worked as an intern for the Broward County Pollution Prevention Program, but was unfamiliar with alternative forms of energy such as biodiesel. Through this program she hopes to gain as much knowledge about alternative energy and sustainability practices and use the information that she has learned to educate others.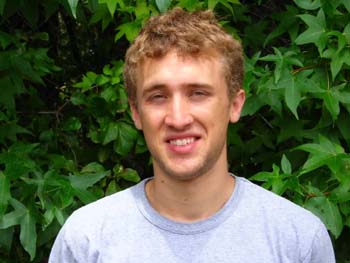 Patrick O'Donoughue will begin his senior year this Fall as a Mechanical Engineering major. He is twenty-one years old and from Jacksonville, Florida. He became interested in the study of the environment, and specifically alternative energy sources, after taking a sustainability course at UF. His passion led him to this program where he hopes to use and build upon his knowledge.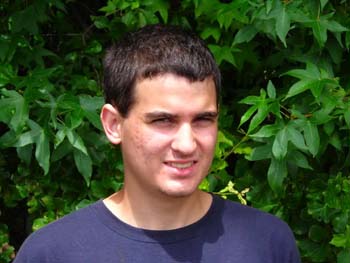 Stephen Matthews is entering his second year as a student at UF. He is orignially from the Florida panhandle. Currently, as a University Scholar, he is researching the plant Euphorbia tirucalli as an energy crop originating from the tropics. He feels that bioenergy and other sustainable technology will become increasingly important as current fuels dervied from petroleum, coal, and natural gas become more scarce.
Gabriel Luis Espinosa is a Mechanical Engineering senior at the University of Florida.  Originally from Miami, Florida, his bioenergy interests include biodiesel, bioethanol, biogas and the use of algae as a biofuel feedstock.  An automotive enthusiast, he hopes the seeming conflict between automotive performance and the environment can be rectified.  He is a member of UF BEST Society, Pi Tau Sigma Honor Society, and ASME.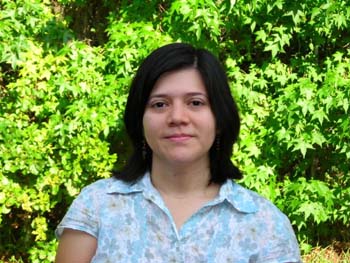 Carolina Medina was born in Guayaquil, Ecuador, on April 30, 1981. She is currently working towards a Ph.D. degree in Soil and Water Science with a minor in Sustainable Waste Management. Although her main line of research is soil fertility, Carolina is also interested on energy production from waste and renewable sources. She became interested in the UF/IFAS Bioenergy Program because of the opportunity to gain knowledge and hands-on experience in current bioenergy technologies. She believes that only by fully understanding the social, economic and environmental implications of renewable energy technologies, can they be implemented in a sustainable manner without causing more harm than good.