Student Compost Cooperative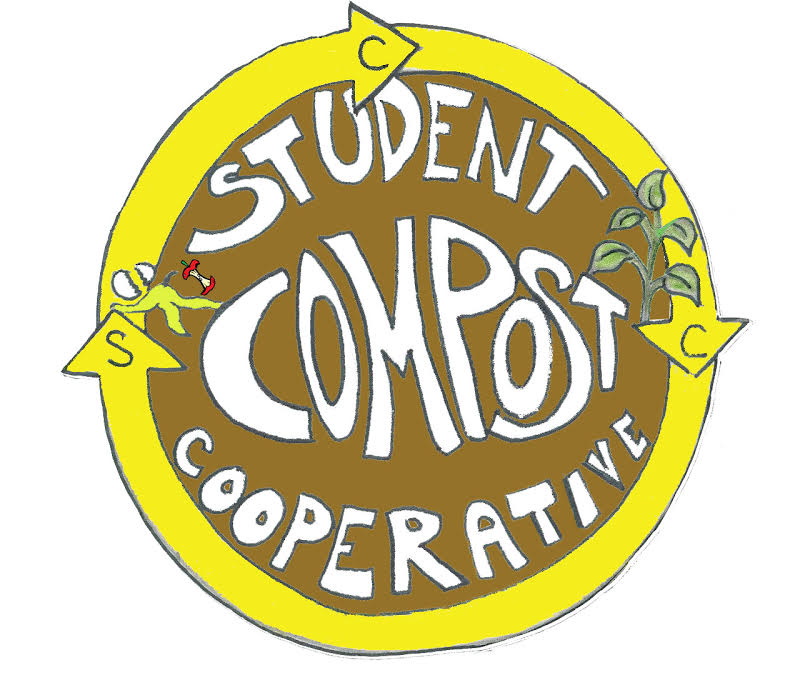 The Student Compost Cooperative (SCC) is a student-run cooperative organized by the BioEnergy and Sustainable Technology (BEST) Laboratory. The SCC was started in order to educate UF students about the importance of food waste composting and to give them an opportunity to compost their own food waste. Because many college students live in dorms or apartments, household composting is not an option. The SCC maintains several composters to allow these students to compost their food waste.
Recent Open House and Field Days: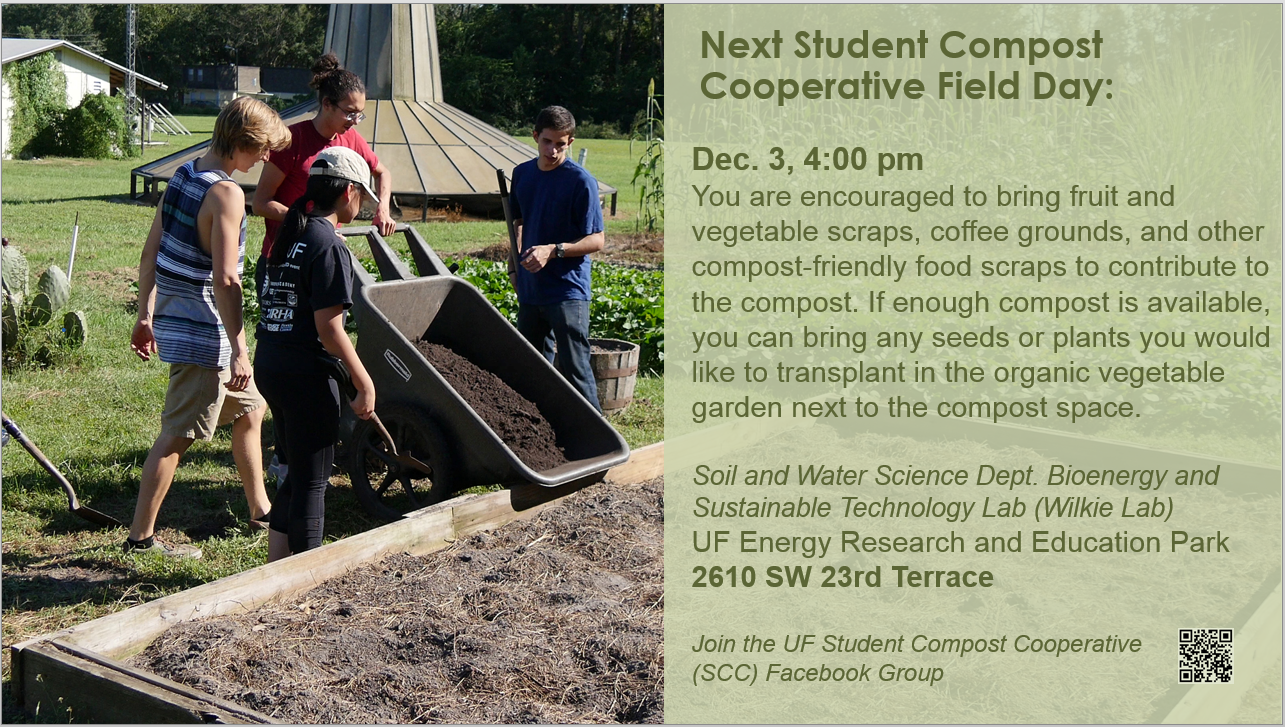 The UF Student Compost Cooperative had its semesterly open house at the Bioenergy and Sustainable Technology Lab in the UF Energy Research & Education Park. This was a great opportunity to learn more about what compost is and how to make it! We also demonstrated our composting process and served refreshments towards the end of the event with a bonfire.
When: Thursday, November 19th, 2015 from 3 to 5PM
Where: BEST-Lab - Location
Agenda:
​3:00 - 3:05 PM: Welcome and introduction
​3:05 - 3:20 PM: Information about SCC to newcomers
​3:20 - 3:45 PM: Presentation of Pepsi Refresh Challenge Involvement
​3:45 - 4:00 PM: Speaker - Past Student Coordinator, Carlita Fiestas and her compost project in Peru
​4:00 - 4:30 PM: Information and demonstration of composting process
​4:30 - 5:00 PM: Group discussion & bonfire with refreshments

Additionally, we held a compost field day on Friday, November 20 from 3:30 to 4:30 PM. We encouraged everyone to bring some of your fruit and vegetable scraps, coffee grounds, and other compost-friendly food scraps to contribute to our compost. We also allowed anyone to bring any seeds or plants to transplant in our organic vegetable garden next to our compost space. The SCC is a great opportunity for any students living in dorms to grow their own organic vegetables!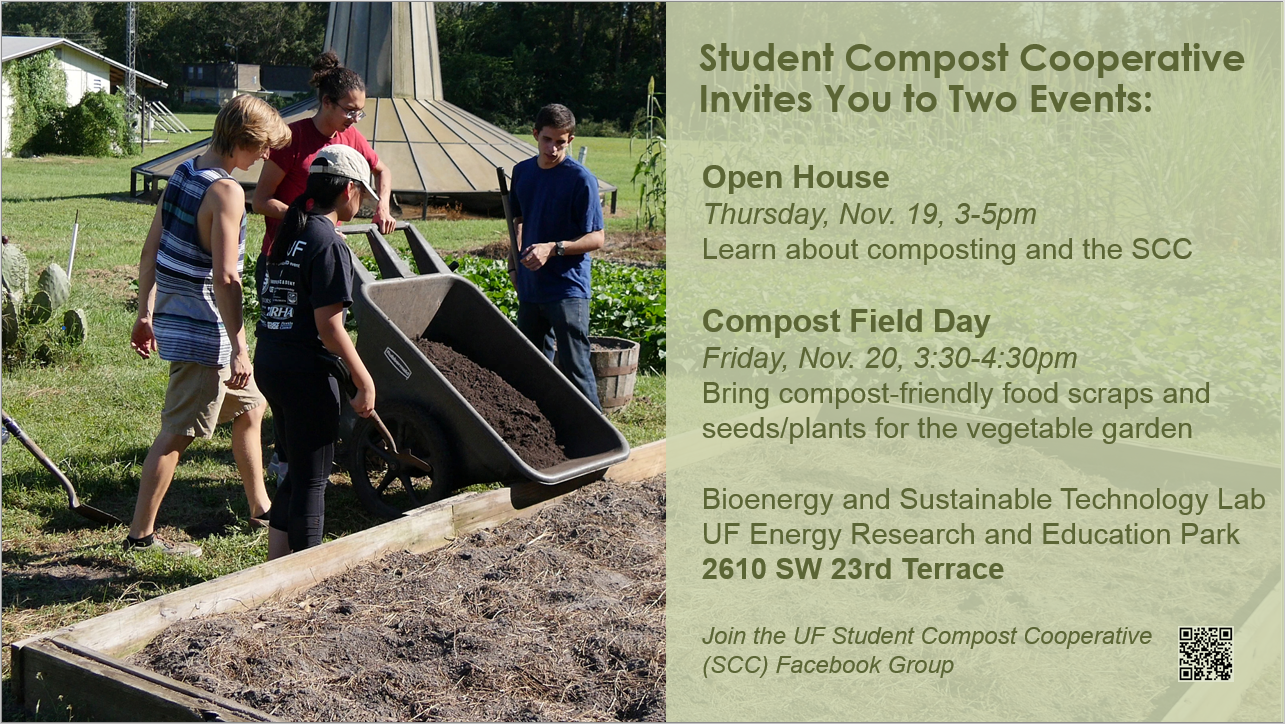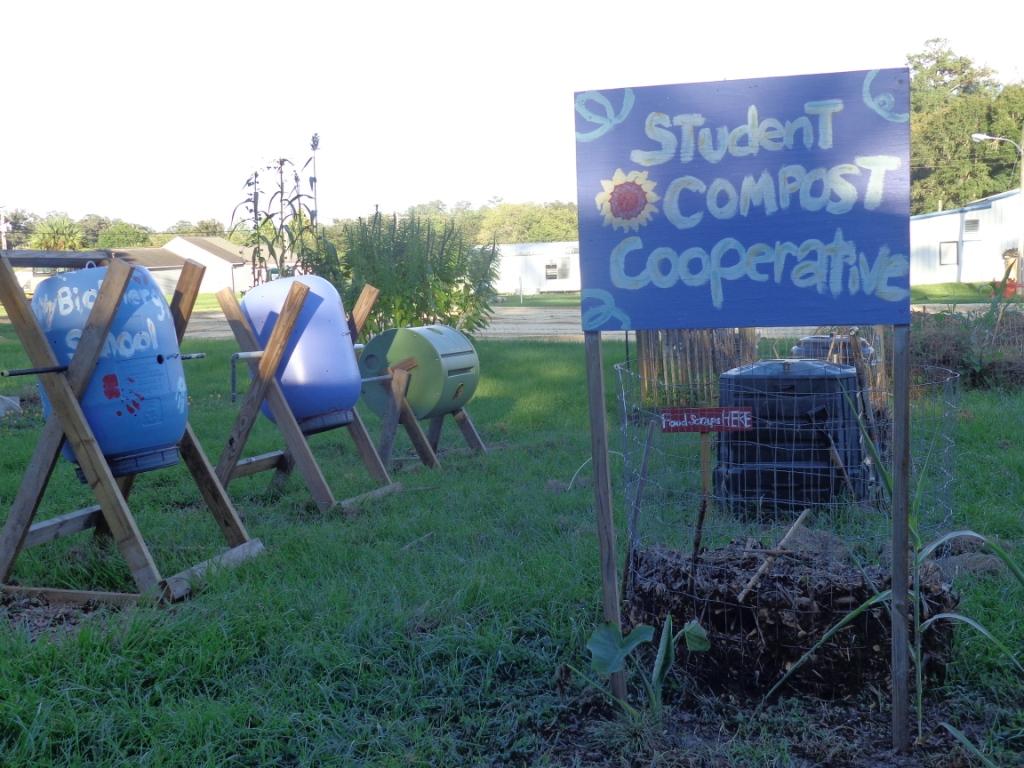 How it works:
The SCC has an open door policy. Food waste can be brought to the composters at any time. When you place your food waste in the composter, please turn the compost to mix the fresh food waste into the compost. Turning facilitates the biodegradation and prevents odors. If you do not have a container to transport your food waste to the composters, we can provide you with one.
Attention Campus Organizations!
Are you having an event or meeting and don't want to send your food waste to the landfill? The Student Compost Coorperative is here to help you. We welcome you to bring out any food waste from your event to the SCC for composting. We have rolling food waste bins for signout if you need them. Please contact the current coordinator below to arrange bin pick up/drop off and food waste composting.
Current Coordinator:
To get started with the SCC please contact:
Brett Higgins
Sophomore, Microbiology - College of Liberal Arts and Sciences
Age: 19
Hometown: Chesapeake, VA
Phone: (954)-790-8927
E-mail:brettrhiggins@ufl.edu
Past Coordinators:
Spring, 2016
Mary Vasilevsky
Senior, Environmental Science - College of Agricultural and Life Sciences
Age: 21
Hometown: Palm Coast, FL
Phone: (386) 586-8544
E-mail:vasilevskymar94@ufl.edu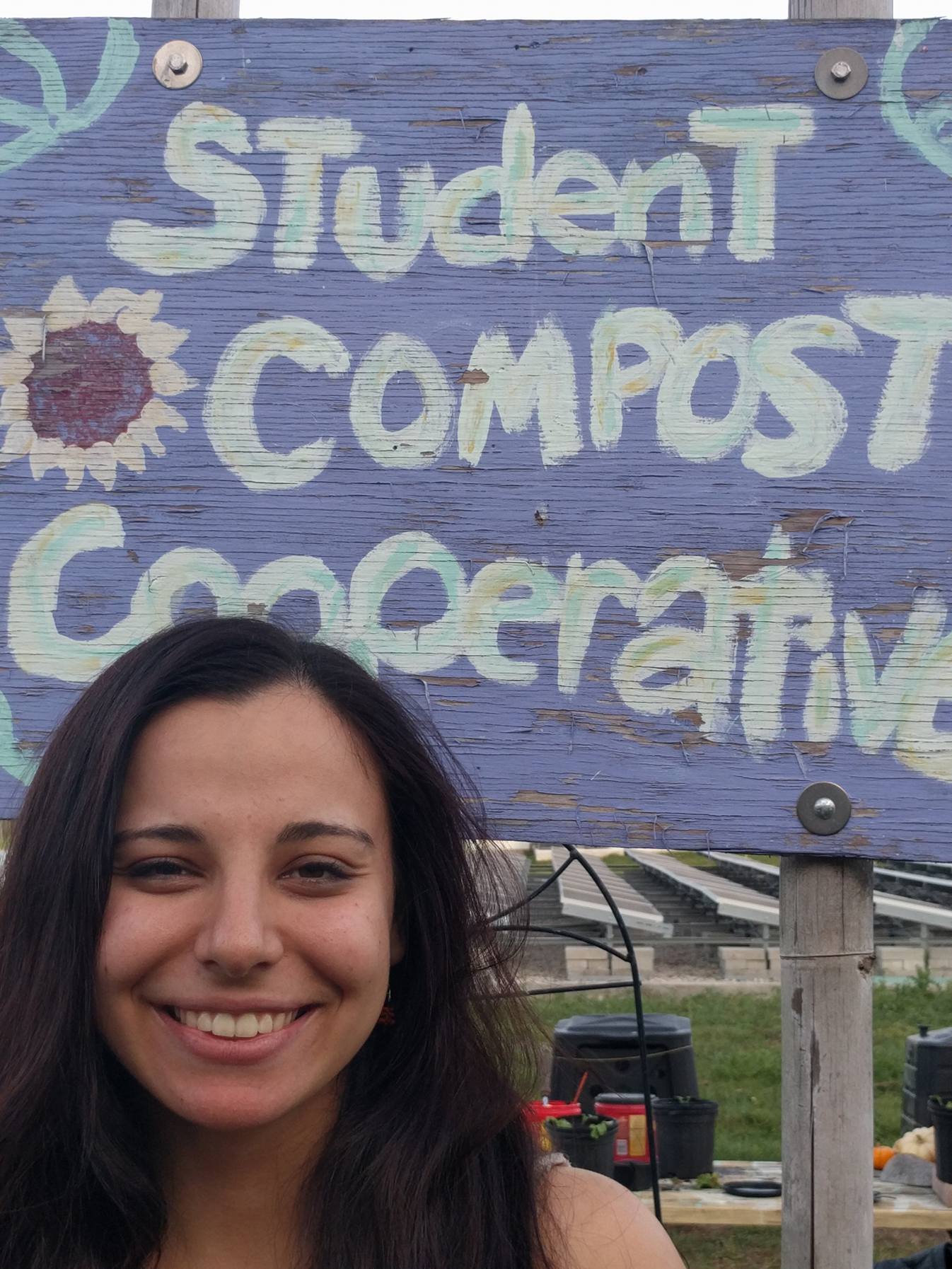 Fall, 2015
Marie Peralta
Junior, Biology - College of Agricultural and Life Sciences
Age: 21
Hometown: Manila, Philippines
Phone: (904) 796-3414
E-mail:mperalta@ufl.edu
Spring, 2015
Carlita Fiestas
Junior, Environmental Science - College of Agricultural and Life Sciences
Age: 24
Hometown: Lima, Peru
Phone: (786) 718-9807
E-mail:carlitafiestas@ufl.edu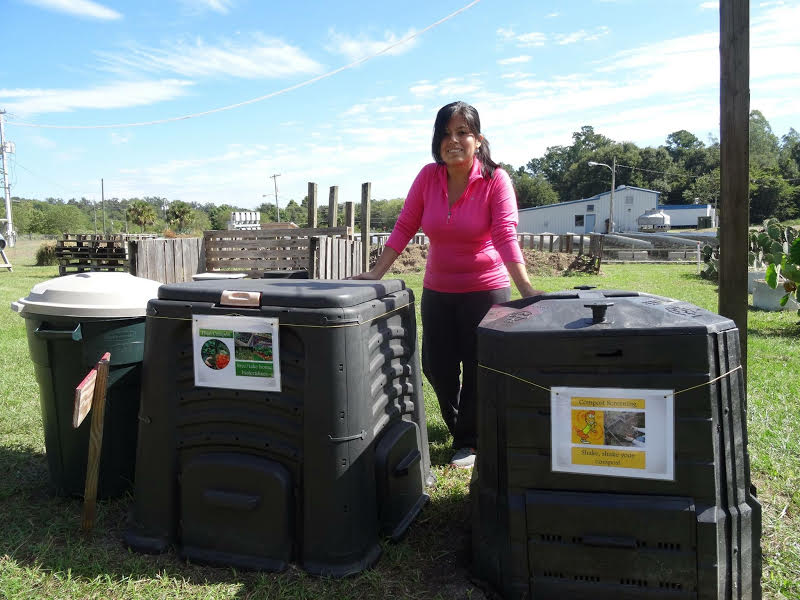 Fall, 2014
Carlita Fiestas
Junior, Environmental Science - College of Agricultural and Life Sciences
Age: 24
Hometown: Lima, Peru
Phone: (786) 718-9807
E-mail:carlitafiestas@ufl.edu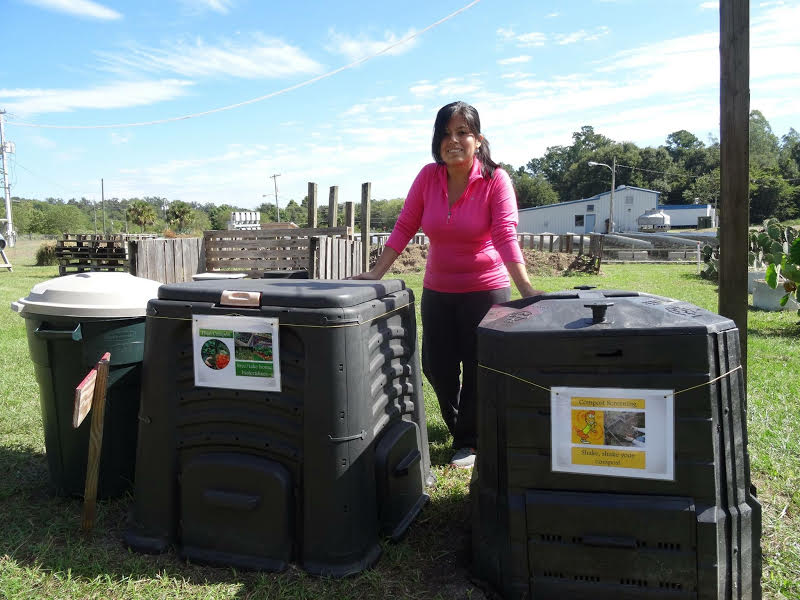 Spring, 2014
Alec Spaulding
Senior, Family, Youth, and Community Sciences - College of Agricultural and Life Sciences
Age: 22
Hometown: Niceville, FL
Phone: (850) 240-1595
E-mail:aspaulding@ufl.edu
Fall, 2013
Alec Shoelson
Senior, Wildlife Ecology and Conservation-College of Agricultural and Life Sciences
Age: 23
Hometown: Bogota, Columbia
Phone: (954) 695-4813
E-mail:ashoelson@ufl.edu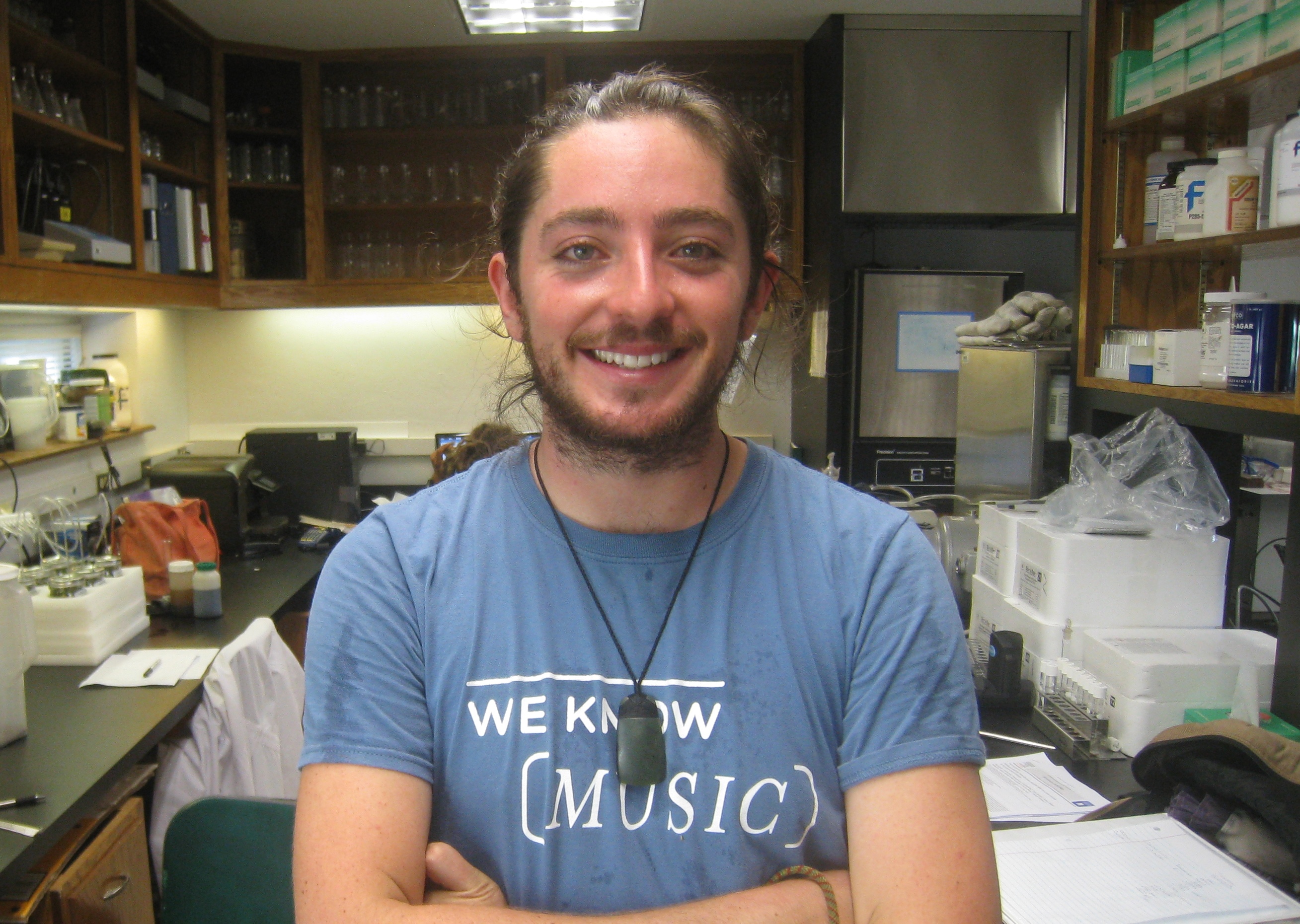 Spring, 2013
Cary Putnal
Senior, Sustainability Studies-College of Liberal Arts and Sciences
Age: 26
Hometown: Jacksonville, FL
Phone: (904) 553-6330
E-mail:putncw@ufl.edu
Fall, 2012
Henry Legett
Senior, Biology-College of Agricultural and Life Sciences
Age: 21
Hometown: Jacksonville, FL
Phone: (904) 382-6774
E-mail:henry37@ufl.edu
Spring, 2012
Jennifer Larrick
Freshman, Psychology-College of Liberal Arts and Sciences
Age: 19
Hometown: Westford, MA
Phone: (978) 846-5609
E-mail:jlarrick@ufl.edu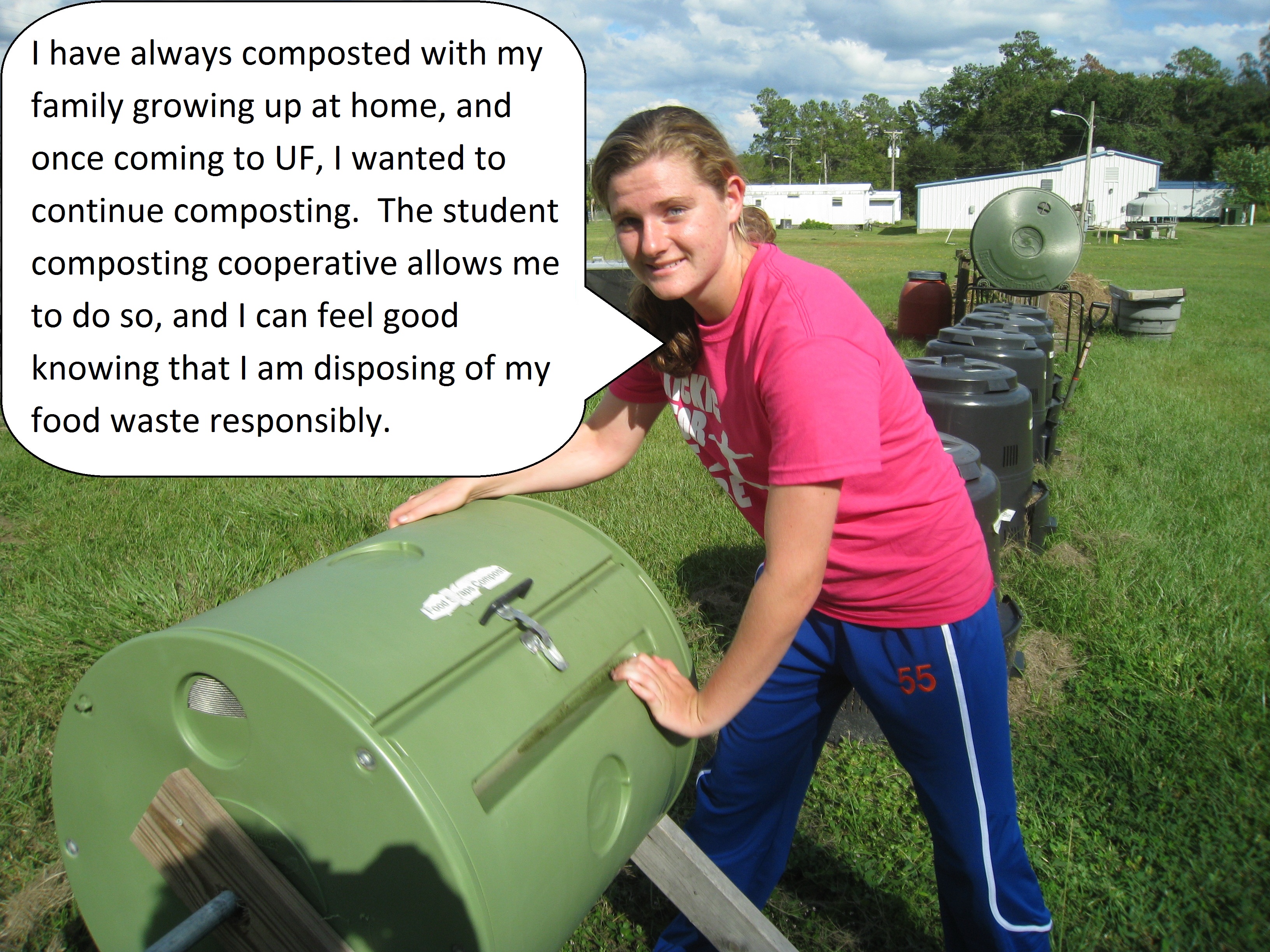 Fall, 2011
Reginald Toussaint
Graduate Student, School of Natural Resources and Environment
Age: 32
Hometown: Nippes, Haiti
Phone: (352) 301-1891
E-mail:treginald@ufl.edu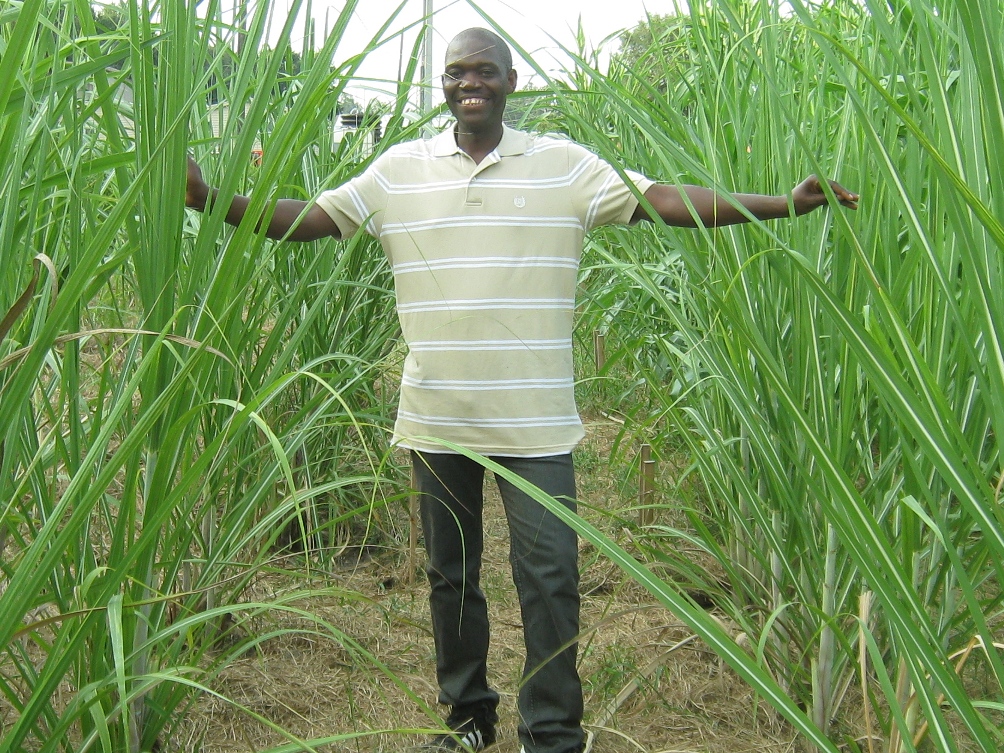 Spring, 2011
Ryan Graunke
Graduate Student, School of Natural Resources and Environment
Age: 25
Hometown: Stuart, FL
Phone: (772) 349-5645
E-mail:reg1214@ufl.edu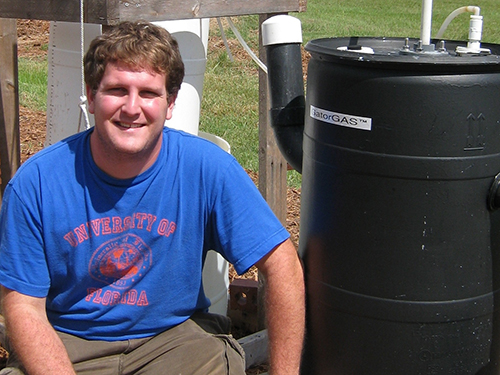 Resources:
Program for composting of student food waste [Poster] Presented at the 2009 UF Undergraduate Research Symposium
Student Compost Cooperative [Flyer]
Composting basics and troubleshooting [Presentation]