Interns
Nury Dominguez
Senior, Food and Resource Econonmic
Age: 23
Hometown: Hialeah, Florida
Email: nury@ufl.edu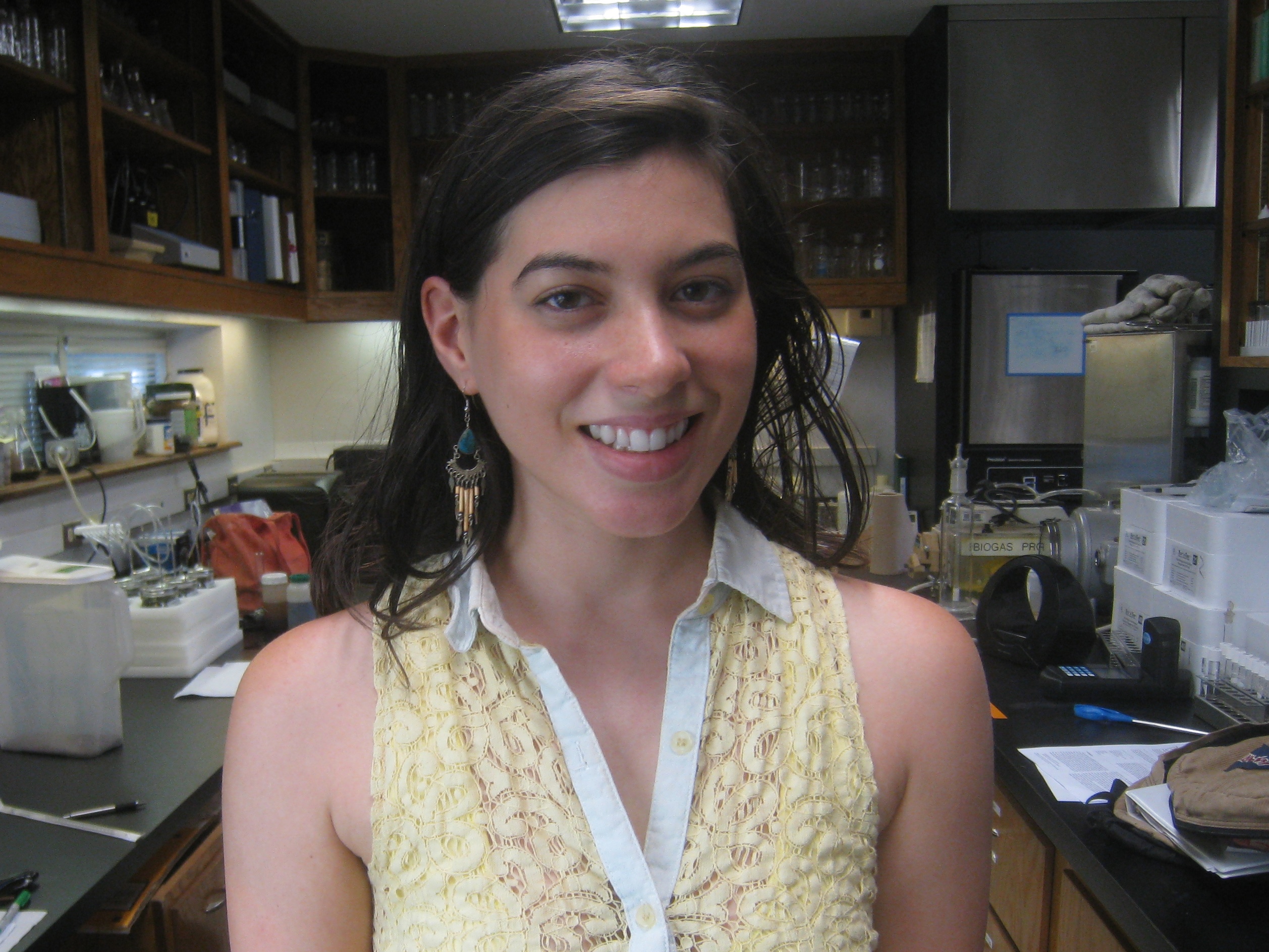 I am Nury Dominguez, a senior at UF who is from Hialeah, Fl. I am a Food and Resource Economics Major, and I graduate in May 2014. After graduation I hope to join Teach for America to teach children about Math and Science. I plan to attend graduate school for Finance. I am interested in social change and emphasizing the importance of sustainability to society as a whole, especially to younger generations. My interests include composting, production of biofuels from algae and oil crops, as well as organic horticulture. I am working on an interesting species of algae that was isolated by Dr. Ann Wilkie in 2009. I hope to grow the algae on anaerobic dairy lagoon effluent, as well as landfill leachate and permeate.
_______________________________________________________
Steven Kanner
Post-Baccalaureate, Environmental Science
Age: 21
Hometown: Boca Raton, Florida
Email: skclimb@ufl.edu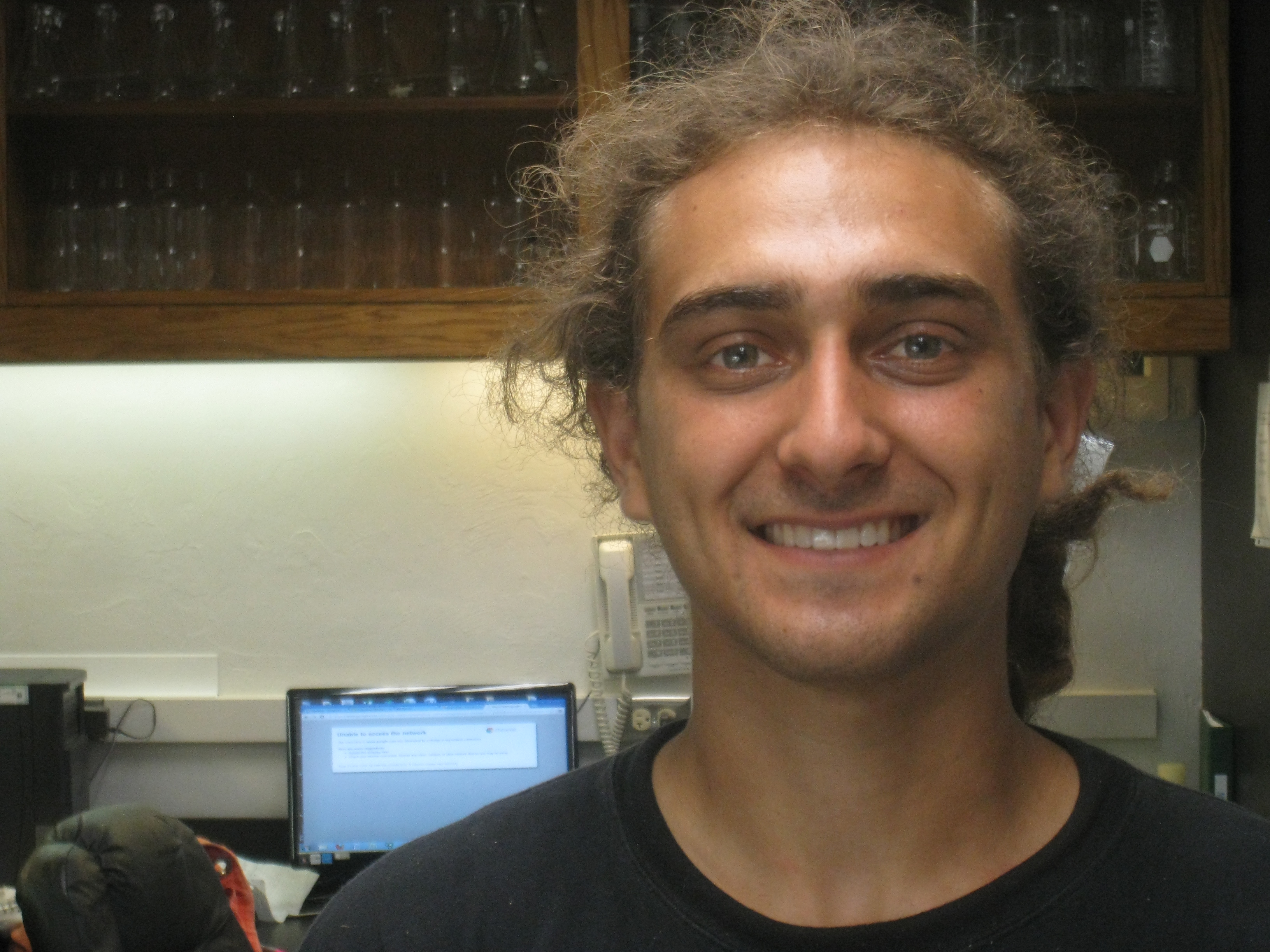 My name is Steven Kanner. I graduated from UF in May 2013 with a B.S. in Environmental Science and a minor in Business Administration. I have been active in developing two start-up businesses in the last few years focused on sustainable solutions to transportation and food waste diversion in the urban environment. "Gainesville Compost" is a bicycle powered food waste diversion service for restaurants in Gainesville, FL and KannerKarts LLC is a custom bicycle trailer manufacturer with the goal of sustainable local transportation solutions. As an intern this summer, I will be using a new in-vessel composter to compare its output material to other composting methods. I am passionate about sustainability and i enjoy cycling, fabrication, and the outdoors.
_______________________________________________________
Corina Lee
Senior, Environmental Science
Age: 21
Hometown: Lakewood Ranch, Florida
Email: cleegirl06@ufl.edu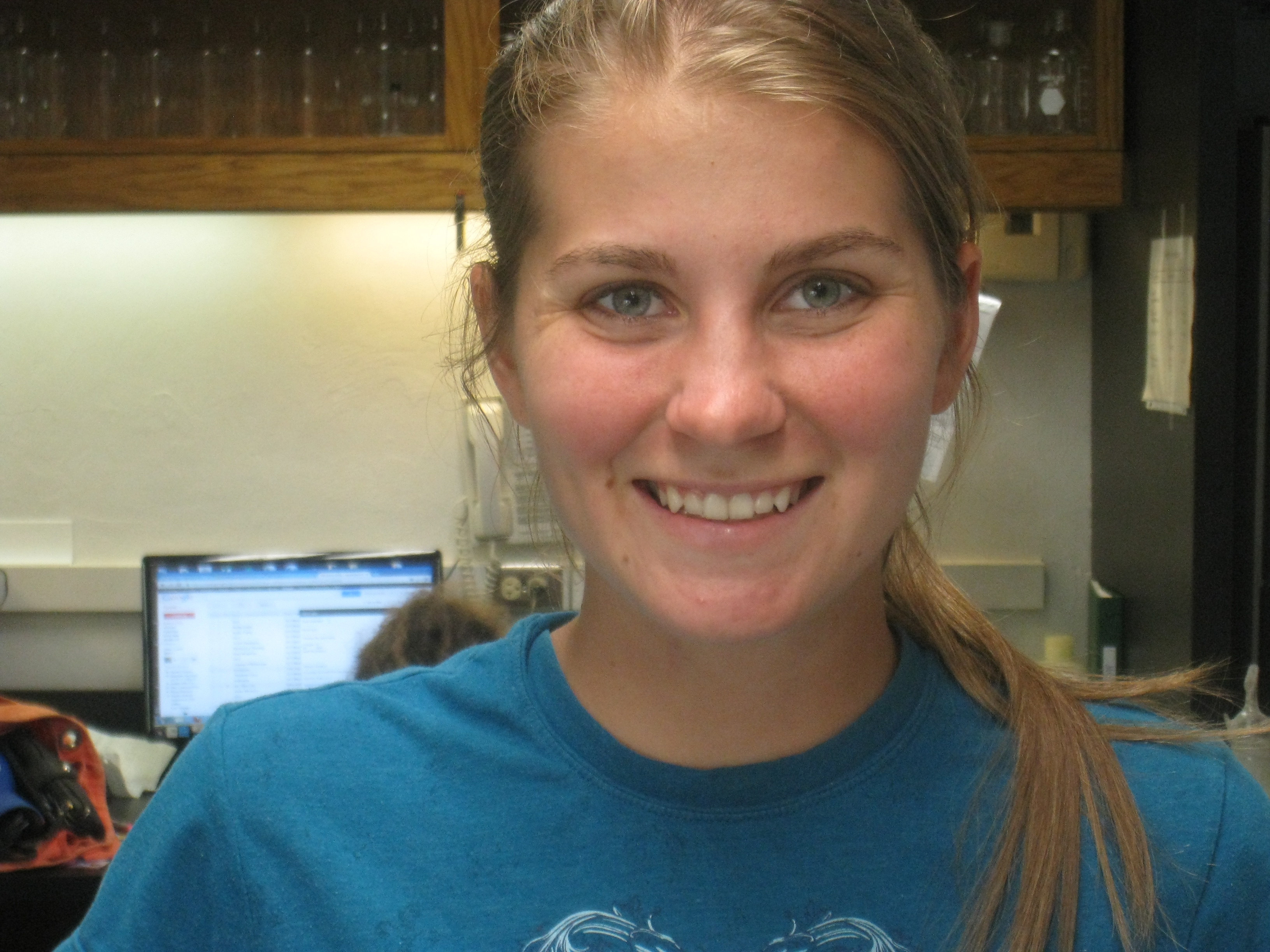 My name is Corina Lee. I am a senior in Environmental Science with a minor in Geography. I plan on graduating in the Spring of 2014. I am currently interested in the feasibility of utilizing various waste waters as mediums for algae growth, specifically spirulina. I will be experimenting with a multitude of factors within the wastewater that could inhibit spirulina growth. My other interests include reading, cooking, and traveling.
_______________________________________________________
Cary Putnal
Senior, Sustainability Studies
Age: 26
Hometown: Jacksonville, Florida
Email: putncw@ufl.edu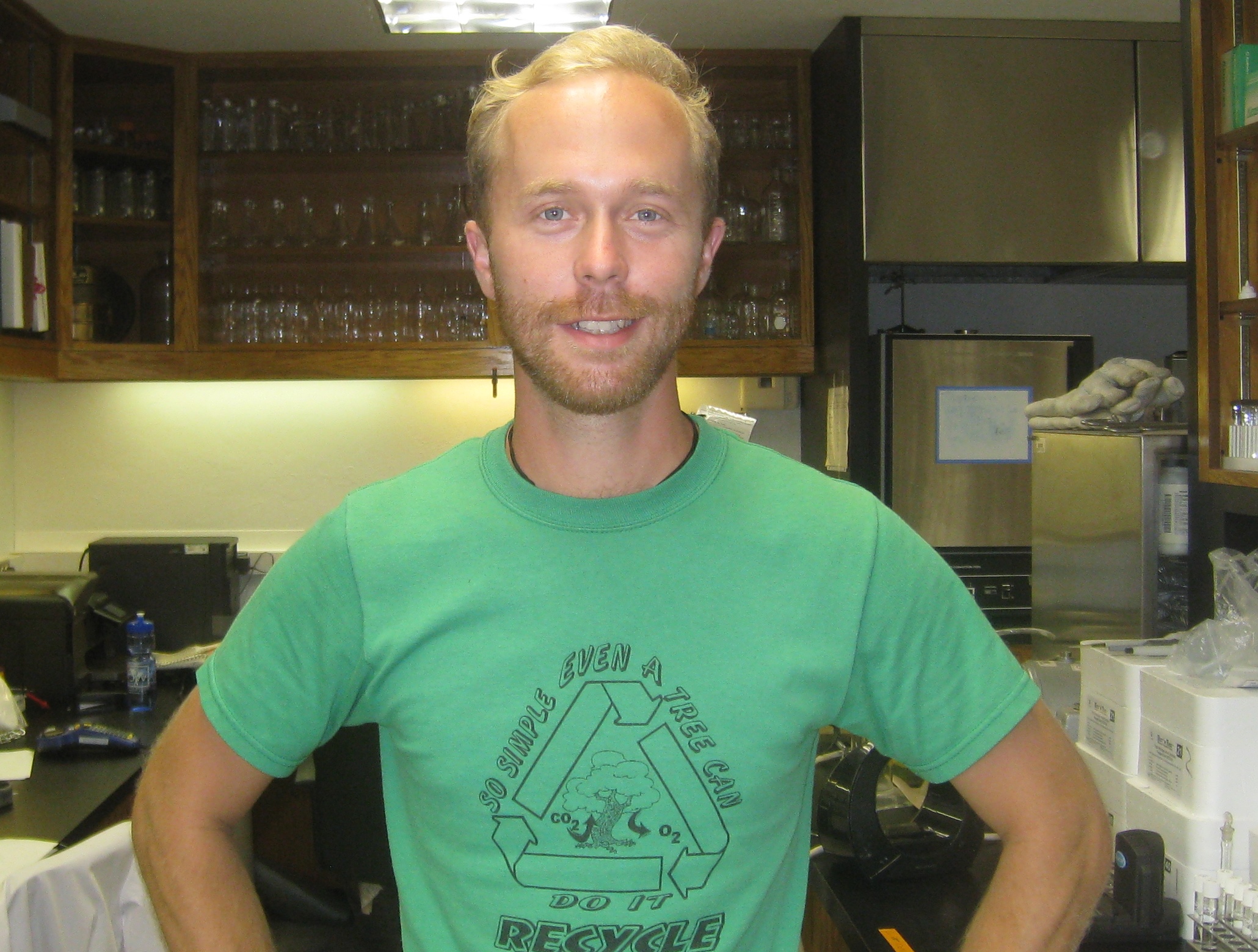 A myriad of microorganisms exist practically everywhere in our world. We use some of them to ferment our beverages, pickle our foods, and even to decompose our food wastes. I believe they are one of our most underutilized resources in the global effort to become sustainable. As an undergrad student focusing on Sustainability at the University of Florida, I have been challenged to consider alternatives to popular technologies and habits of energy use. My studies also include sustainable crop production and, by extension, composting. In addition to this, I worked as a seasonal park ranger for the US National Park Service and have developed a background in conservation. I also have many years of experience brewing beer and fermenting wine.
_______________________________________________________
Alec Shoelson
Senior, Wildlife Ecology and Conservation
Age: 22
Hometown: Bogota, Colombia
Email: ashoelson@ufl.edu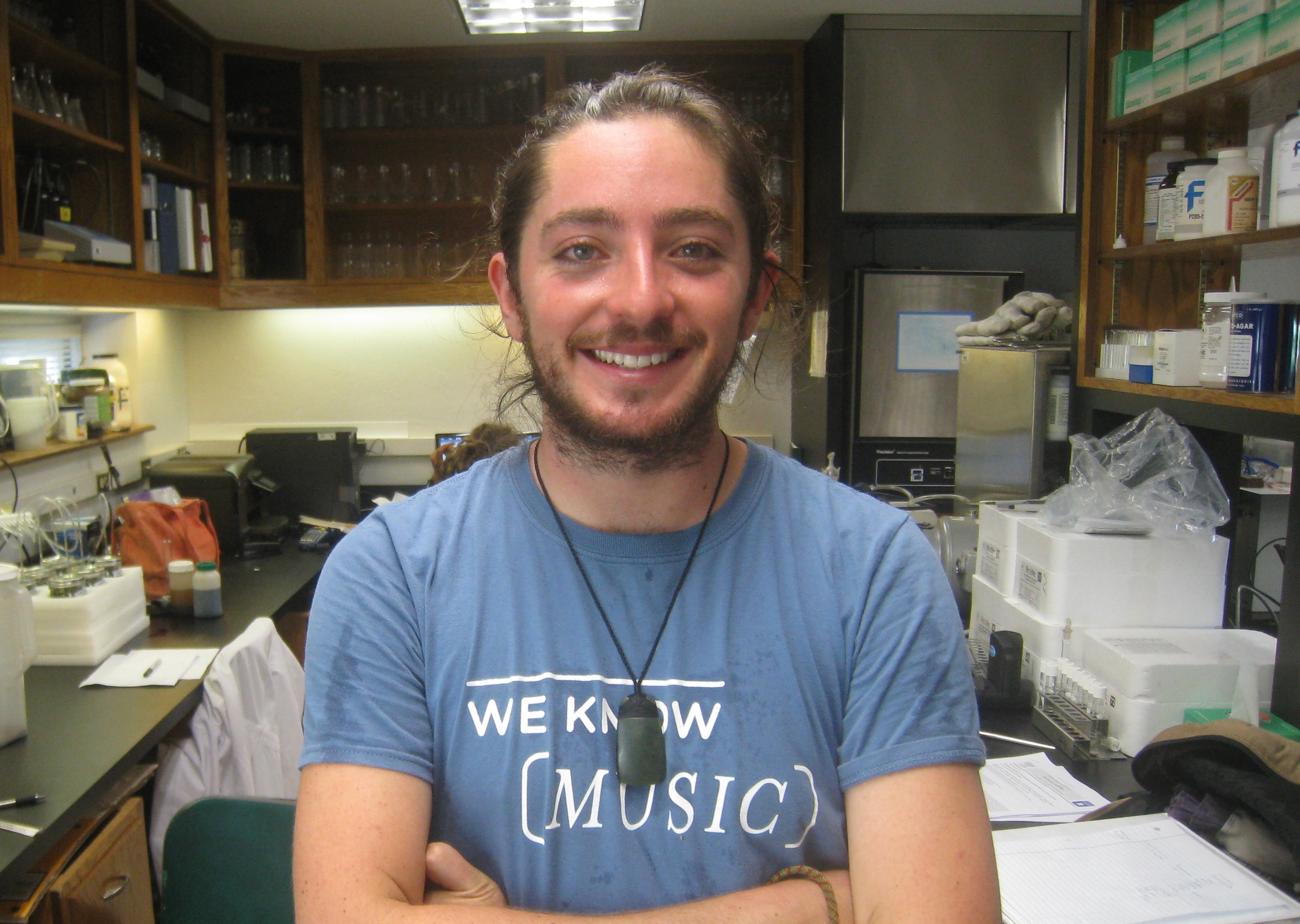 My name is Alec Shoelson, I am a Wildlife Ecology and Conservation major with minors in Sustainability and Fisheries. After graduation I hope to further advance my education in sustainable fisheries. My independent research in the summer school involves the cultivation a species of algae known as Haematococcus. Haematococcus is highly prized for the pigment astaxanthin it produces when stressed. Astaxanthin is renouned as a nutritional supplement for its antioxidant and beneficial properties. It also plays a huge role in salmonid fisheries as it is responsible for giving their flesh their signature pink hue. I will work on cultivating Haematococcus on different mediums and waste waters to see if it has potential for bioremediation.
_______________________________________________________