Interns
Eric Layton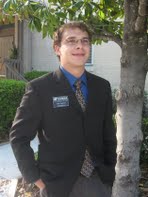 Eric designed and built a solar thermal made from glass bottles as his summer project in the Bioenergy Summer School. Eric is a 5th year mechanical engineer at the University of Florida interested in alternative energy and in teaching others about solar power. He is currently researching growing a plant called jatropha, which can be used in the creation of biodiesel.
Danielle Keeter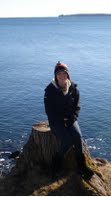 Danielle is currently working for professor Bron Taylor at the University of Florida. She helped edit several of Dr. Taylor's publications, including The Encyclopedia of Religion and Nature, and Dark Green Religion. She also provided background research for an interview Dr. Taylor conducted with Nobel Peace Prize laureate Wangari Maathai. In addition to this, she worked with Professor Ann Wilkie and her graduate student Ryan Graunke at the UF Bioenergy Summer School 2009. During this internship, she conducted a study collecting food waste from The Flour Pot Bakery to test its suitability for anaerobic digestion. Danielle received her bachelor's degree in Environmental Science from the University of Florida in 2009.
Lanie Klopfer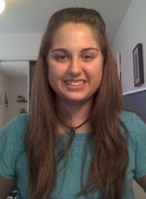 Lanie is a fourth year Microbiology and Cell Science major, in the College of Liberal Arts and Sciences. During this internship, she has worked on the algal species Chlorella, experimenting on methods of lysing the cell walls, to extract lipids.
Christa Rummel
Christa is a Food Resource and Economics major and created a business plan on collecting food waste from restaurants and turning this into biogas. Her work over the summer includes growing and maintaining jatropha as well as sorghum.
Taylor Norrell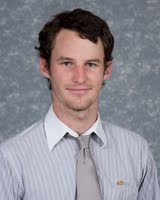 Taylor, a member of the Engineers Without Borders, is an environmental engineer at the University of Florida. His work includes building an anaerobic digester for the Engineers Without Borders Cambodia project. He has assisted in engineering and building a bag anaerobic digester during the summer internship, and is currently working on the possibility of implementing solar thermal heating with the digester.
Divik Schueller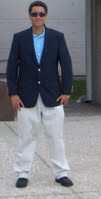 Divik Schueller is an incoming fifth year University of Florida undergraduate student. He is double majoring in Industrial and Systems Engineering and Political Science, with a minor in Sustainability. Mr. Schueller is interested in sustainable industry and corresponding policy initiatives geared toward the growth of green technology and production processes. Having a particular interest in the renewable energy sector, Divik further developed intellectual and practical knowledge about bioenergy and its impact on other renewable energy sectors, farming and waste management.